New Groove Band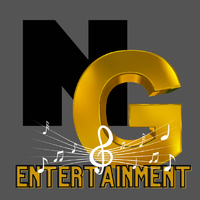 Our History
New Groove Entertainment LLC is a company that has been in business for over a decade and is built on character, integrity, professionalism and quality under the direction and leadership of Raymond Love. The journey and vision started on July 6, 2009 while employed as Southwest Regional Manager for Ethereal Companies. While in that role for more than two years, he was able to lead and develop the "Unity Band" to many success stories including opening for Gospel Powerhouse Vicki Winans and into their first consistent gig at the popular "Lo Lo's Chicken and Waffles" in Scottsdale, Arizona. This transitioned the band into what we know today as New Groove.
Our Company President
Raymond Love, born and raised in Chicago, IL, is considered a miracle child as he was healed from epilepsy at a very young age.  Raymond and his family would later move to Arizona in 2002. His dad wanted to make sure he had a solid business background and therefore, got him started in the sales industry with Edison Brothers at the age of fifteen, while still in high school.  This began his career in Corporate America.
Ray received an MBA in Human Resources Management from DeVry and Keller Graduate School of Management on February 28, 2020. He received his certification in Human Resources Management at DeVry University's Keller Graduate School of Management in March 2019 and his Bachelor of Arts degree in Human Resources Management from Western International University in 2018. He currently works day-to-day in Human Resources for Caesars Entertainment.  Ray is married to Nicole Love, has two beautiful children, and is a man after God's own heart.  Ray is an ordained minister and serves in his local church band as a bass player at Crossroads Church in Casa Grande, Arizona under Pastor Timothy Hill.
Our Mission Today
New Groove Entertainment is focused on delivering unrivaled client satisfaction by specializing in quality music and entertainment. Whether your need is Production, Live Cover Bands, Disc Jockey, Dance or a Booking Agency we are here to help. Please don't hesitate to reach out with our "Contact Us" page with any questions or services you may need to receive a free quote. We truly look forward to serving you and your company's needs at your next event.
Thanks Again,
Raymond Love
NG Entertainment President